Making Hospitals Safe by Eliminating 100% of Hospital Pathogens & COVID-19
Solving The C. difficile
(C. diff) Crisis
Exposing The UV
Light Scam
The end of the antibiotic era has arrived. Do you want to risk your patients' and employees' health and lives? The situation is real and it is escalating:
"In 2013, the director of the Centers for Disease Control and Prevention Tom Frieden told reporters, 'If we're not careful, we will soon be in a post-antibiotic era.' Four years later, we have arrived. "We say that because pan-resistant bacteria are now here."

"Folks are dying simply because there is no antibiotic available to treat their infection, infections that not too long ago were easily treatable."
- Jean Patel, Antibiotic Strategy & Coordination Unit, Center For Disease Control
Altapure ® – meeting the new demands of the "end of the antibiotic era" by providing a 100% kill of C. difficile spores in an entire treated space in less than 50 minutes!
The AP-4 ™  High Level Disinfection System (HLDS) will consistently kill 100% of pathogens (ie: C. difficile spores, VRE, CRE, MRSA, C. auris, & viruses) in a treated space. Patient rooms are ready for reoccupation in less than 50 minutes leaving no residue and ending green. No other option can match this performance!
The AP-4 ™ High Level Disinfection System (HLDS) is an enhanced ultrasonic product that will consistently kill 100% of pathogens such as: C. difficile spores, VRE, CRE, MRSA, C. auris, & viruses in a treated space.
The AP-4 ™ delivers a dense cloud of sub-micron droplets for the high-level disinfection of large spaces such as those found in medical facilities, clean rooms, pharmaceutical facilities, biotechnology facilities, hospitals - including patient rooms, ICUs, and operating rooms. The dense sub-micron aerosol delivers gas-like performance that offers three-dimensional coverage in large areas.
Altapure ® Technology Applications
"In 2012, our Infection Prevention team implemented the Altapure HJ30i disinfection system. We choose Altapure over other options on the market due to the assurance of complete disinfection on all surfaces. Altapure has contributed to a decrease in cross contamination in our inpatient locations. In our outpatient clinic areas, it has successfully halted seasonal viral outbreaks among staff."
DeAnna Brown RN, CCRN
Occupational Health, Infection Prevention
Cancer Treatment Centers of America ®
Southwestern Regional Medical Center

"The Altapure High Level Disinfection System has been an outstanding addition in mitigating the risk of environmental contamination of patient rooms.  Elmhurst Hospital went live with the use of Altapure 2 years ago (March 2016).  Beginning in July of 2016, we lowered our SIR <1 and have sustained an SIR< 1 for over 1 ½ years now. Our lowest SIR has been 0.452. We continue to strive for zero HO infections!"
Annemarie Schmocker
Infection Control Manager
Elmhurst Hospital

"This system represents a revolutionary change in how we clean. It eliminates the variability that happens when a person disinfects a room," says Pamela Dunley, Vice President, Chief Operating Officer/Chief Nursing Officer, Elmhurst Hospital. "Now when we clean rooms that were exposed to higher-risk (organisms), we can exactly reproduce the same process each time. It's safer for the staff, as well as the patients."
Pamela Dunley
Vice President, Chief Operating Officer / Chief Nursing Officer
Elmhurst Hospital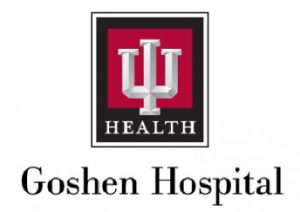 IU Health Goshen began using the Altapure unit in November of 2014.   We chose it over a UV system, because the Altapure system disinfects everything in the room.   We use the Altapure unit for disinfection of rooms that house patients on contact precautions for selected Multi Drug-Resistant Organisms.
It fits into the workflow of our Environmental Services department, since while it is running in one room they are able to clean another.
It is reassuring knowing that all surfaces in the room have been disinfected.   Our representative actually brought biological test strips (used to test that an autoclave is properly functioning and sterilizing instruments).  IU Health Goshen placed them in multiple areas in a patient room and bathroom.  We ran the unit in the patient room with the bathroom door open.   They were sent to an independent company for results.  The biological indicators passed.  This was just amazing to me.
The company has been very responsive when we need anything.   Our representative usually calls within a few minutes of me hitting "send" on an email to her. It would be our choice if we had to make the choice all over again."
Sherry Robbins BSN, RN
Infection Preventionist
IU Health Goshen Hospital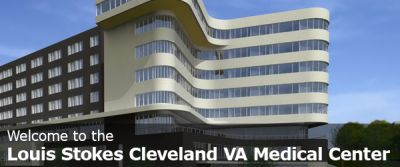 "The Altapure system is a novel automated room decontamination device that is highly effective in eliminating C. difficile, VRE and MRSA contamination."
Curtis Donskey M.D.
Professor of Medicine
Department of Infectious Disease
Louis Strokes VA Medical Center

"Our patients come to us because they are sick or injured. We are determined to prevent them from acquiring an infection while they're in the hospital.  Over the years, we've strived to achieve a zero rate of healthcare-acquired infections. The Altapure disinfection system is an enhanced component of the prevention measures already in place.  Staff have said, 'I feel comfortable and safe having my loved ones come to Elmhurst.' I feel that way, too. Peace of mind comes from a process like this that shows a true commitment and dedication to patient safety."
Annemarie Schmocker
Infection Control Manager
Elmhurst Hospital
Altapure is proud to work with these health care supply chain organizations / group purchasing organizations: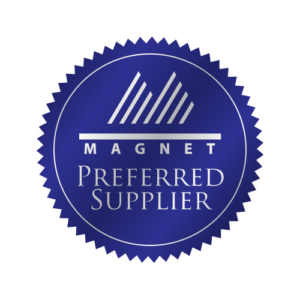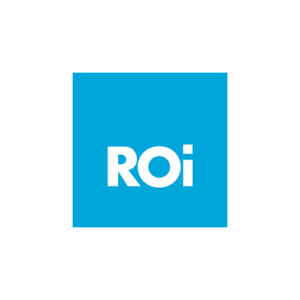 For a free demonstration,
please call (574) 485-2145 [ext. 2]