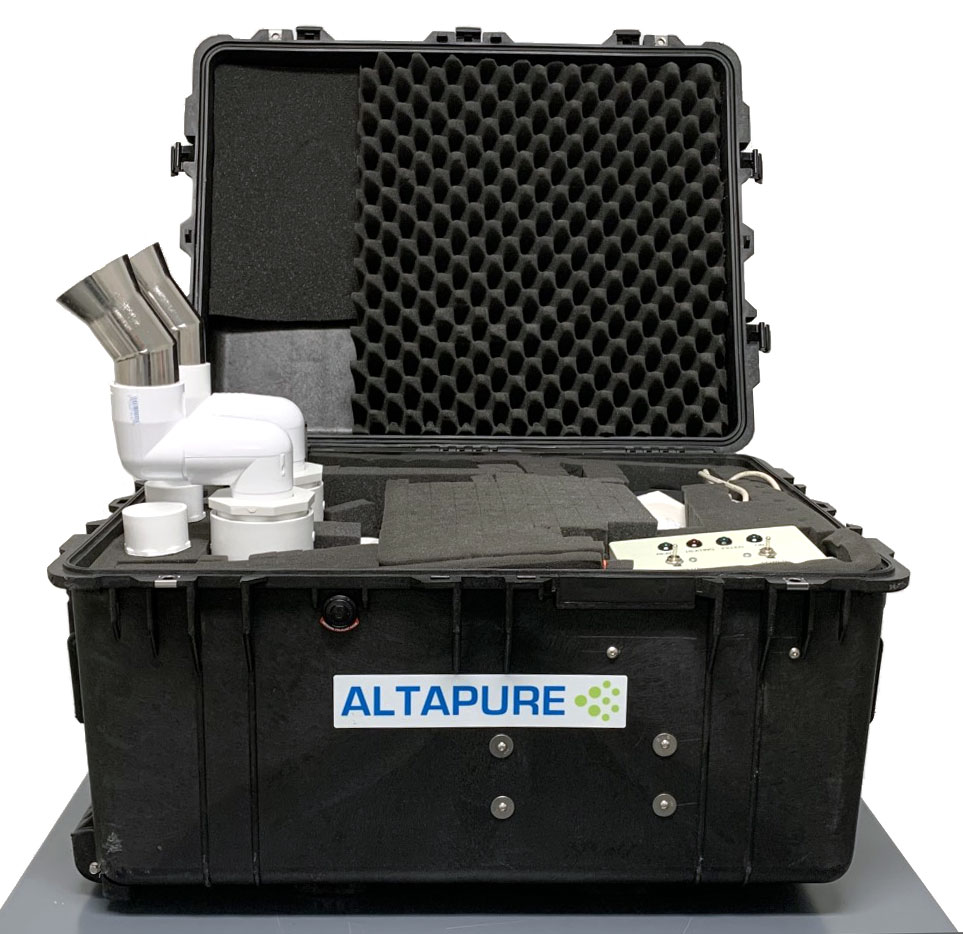 Introducing the PC-1 ™ Compact Portable High Level Disinfection System from Altapure.
PC-1 ™ - Same Advanced Sub-Micron Aerosol Technology As The AP-4 ™.
The PC-1 ™, is a smaller and more compact version of the AP-4 ™, and is an advanced ultrasonic product capable of delivering a dense cloud of sub-micron fog droplets (0.69 micron avg.)
for the high-level disinfection of smaller spaces such as: Ambulances, First Responder Vehicles, Small Lab Areas, Home Use, School Buses, Trains, Dental Offices, Small Patient Rooms, and Small Clinic Spaces.
Key Features & Overview
The PC-1 ™ is a smaller version of the AP-4 ™, and offers:
100% Kill of Coronavirus – SARS-CoV-2 . *
100% kill and no growth for: bacteria, spores, fungus, and viruses. *
Very dry sub-micron aerosol fog (0.69 µm average)
Total gas-like 3-D space coverage.
No remaining virus particles to spread.
Super Compact Size.
Lightweight.
Easy to transport.
Remotely located Air Processor System (accessory).
Advantage of liquid to surface contact vs. vapor & gas systems.
Residue free process.
Wireless tablet control and data reporting to PC
Process meets EPA definition for: Hospital Disinfection / Sporicide.
Remote Operation
The PC-1 ™ is remotely operated using a small and lightweight, hand held "Control Tablet" that is touch screen activated. It communicates via wireless means with one or more PC-1 ™ machines and ancillary devices. The wireless Control Tablet is approved for use in all medical, industrial, and scientific environments.
The Control Tablet displays system status including all fluid levels, and has thermal paper printer capability for cycle validation. The Control Tablet can also wirelessly connect to a PC, for data and report downloads. If lost or damaged, the Control Tablet is easy and economical to replace.
Remote operation allows the PC-1 ™ to be operated and monitored from outside of the treated space, eliminating the interaction between your staff and the high-level disinfection process.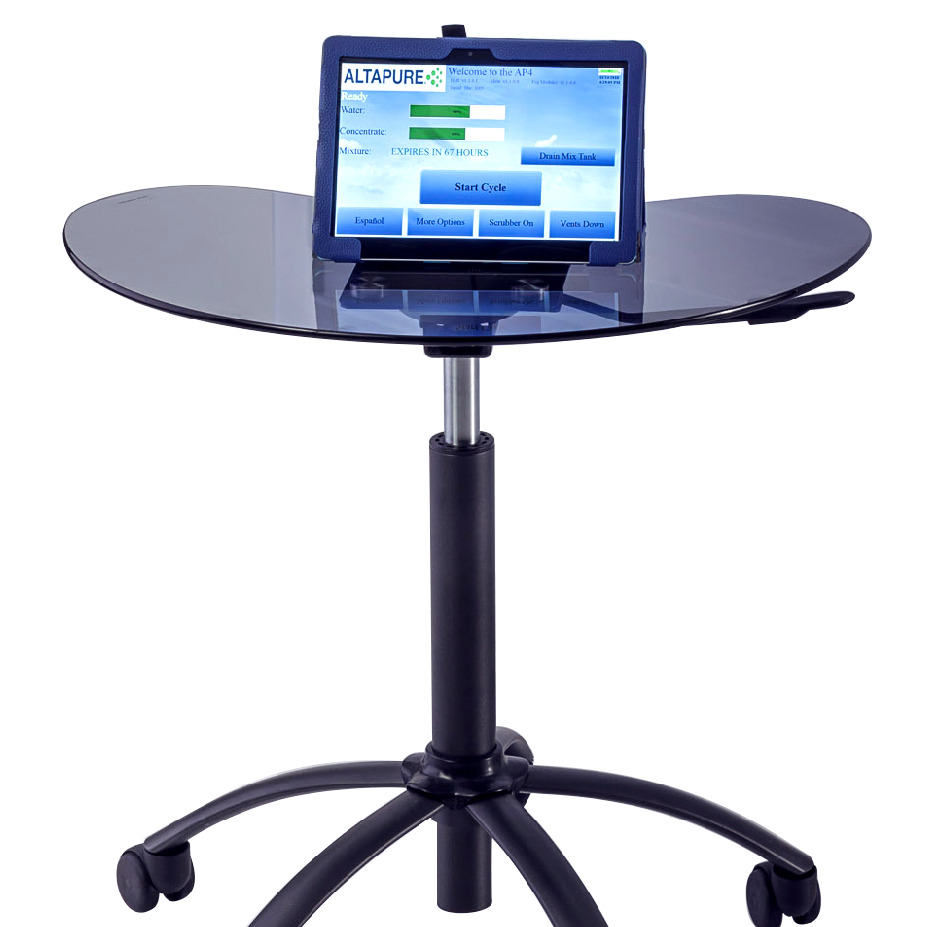 For a free demonstration,
please call (574) 485-2145 [ext. 2]