Overview
Altapure has worked jointly for seven (7) years with Harris Corporation, a top-tier global aerospace, defense, and information solutions company, to develop the patented ultrasonic subsystem of Altapure's aerosol generator that can produce and deliver a robust, dense cloud of sub-micron droplets, providing high-level disinfection or decontamination of large spaces, equipment and personnel.
Harris Corporation adapted its piezoelectric ceramic-based technology, developed initially for submarine sonar applications, to enable the Altapure nebulizer to attain this cutting edge performance. The result is a product who's naval & defense lineage provides high durability, dependable quality, wide spectrum chemical agent compatibility, and cutting edge power and performance.
Altapure's technology treats up to 5,000 cubic feet with one machine (adjacent rooms included / variable time) to fully eradicate viruses, bacteria, and spores, in less than 10 minutes of full contact time.
The Altapure Process
The small droplet size of Altapure's sub-micron dense fog (SMDF ™) allows the aerosolized sterilant / disinfectant, to retain the chemical properties of its liquid agent source, but also behave "like a gas" achieving diffusion and penetration capabilities that are far superior to any other aerosol generator methods to date. This allows the aerosol to quickly flow throughout the treated area, interacting with the surfaces in these spaces regardless of their geometry, locations, or distance, from the Altapure device.
Due to the "gas-like" nature, the aerosol can fill and treat multiple connected areas, complex geometries, long horizontal and vertical runs. This allows for a high-level disinfection or decontamination of the various surfaces within these spaces, including any equipment or objects therein. The result is a complete coverage and treatment of all exposed surfaces within the treated space providing:
Reproducibility
Accuracy
Complete efficacy
By acting like a gas, the agent can flow into hard to reach areas, which is especially useful for decontamination operations, before equipment maintenance is performed.
Agent Flexibility
Altapure's AP-4 System technology and process is very resilient and has the capability to aerosolize and deploy many different types of liquids. Altapure's equipment can mix in place and apply a "cocktail" of various decontamination agents if desired - one or more agents applied simultaneously - mixed or unmixed. Altapure can perform both in it's machines.
Remote Operation
Altapure's intuitive devices, are fully automated / robotic, and can be easily operated by one individual. The treatment process is remotely controlled by proprietary software via transceivers and a remote control for the machine operator.
All remote communications meet rigid FCC certifications and are accepted for use in all hospital environments. Multiple units may also be operated by a computer located miles from the actual site. The equipment is designed to be operated from outside the space to be treated. The operator is removed from the treatment space. The machine(s) can be easily moved by one (1) individual from place to place.
----------------------------------------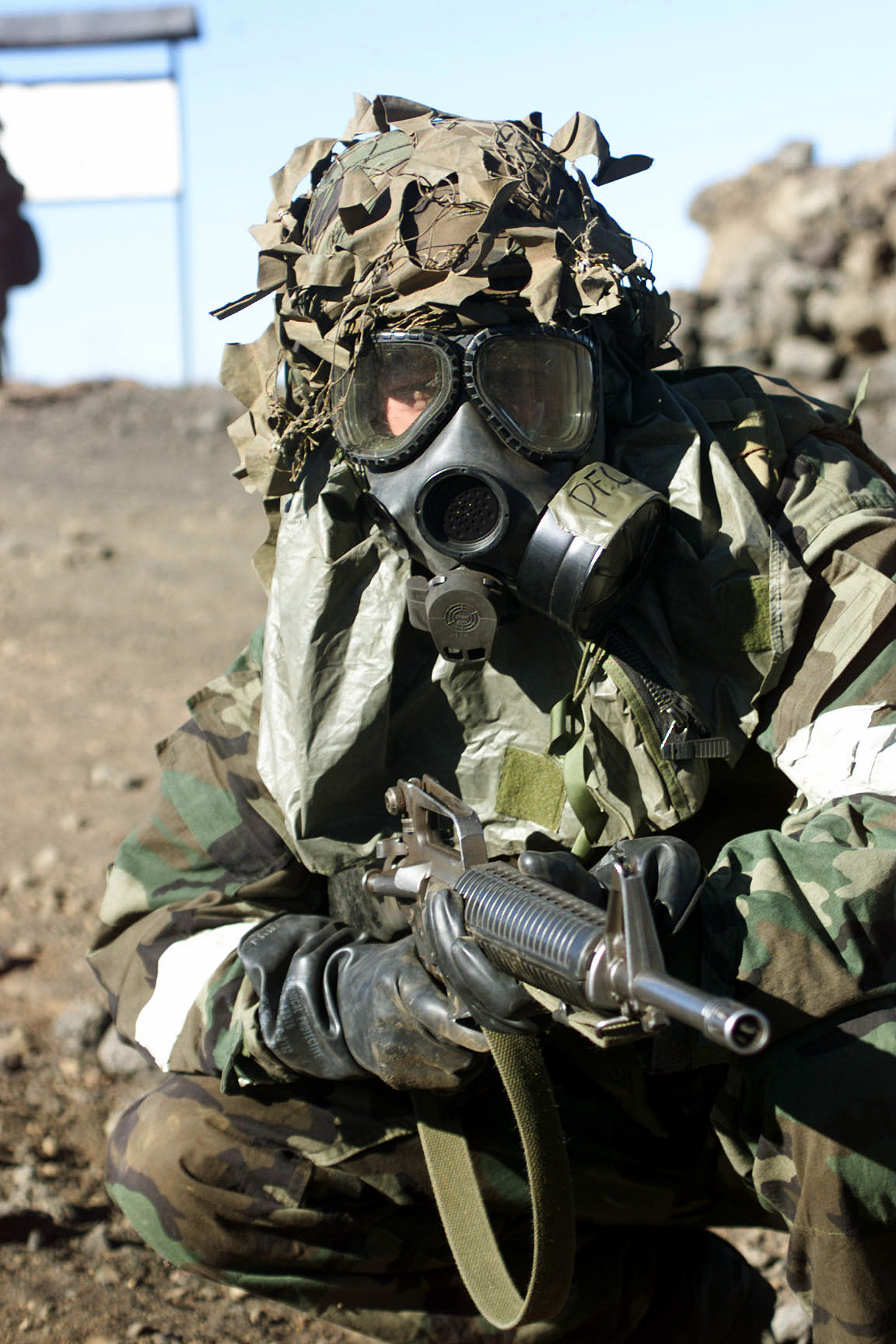 MILITARY BENEFITS & SOLUTION
1.  RAPID COMPLETE KILL
Altapure's patented ultrasonic technology produces a dense cloud of submicron droplets capable of deep penetration on and around, all exposed surfaces, providing a complete pathogen kill.
2.  EASE OF USE
Altapure's technology features fully automated "one touch deploy" technology operated from outside the room. The system operates with unique wireless "Remote Agent Sensors ™" and an integrated HVAC "Vent Control System ™".
3.  SAFETY
Altapure's process provides broad material compatibility that is gentle on treated equipment. It also leaves No Residue and is non-toxic and environmentally safe. Altapure's technology is remotely operated outside the room, eliminating the interaction between personnel and the cleaning process.
4.  SCALABILITY
Because Altapure's technology was designed to be modular, it is fully and easily scalable for large or small spaces. Modular construction allows for easy and quick field replacement of components without the need for skilled technicians.
5.  PORTABLE
Altapure's technology can be easily miniaturized for personal, squad size, small compartment, and vehicle, decontamination. A miniaturized unit could easily be redesigned to fit into a backpack unit.
----------------------------------------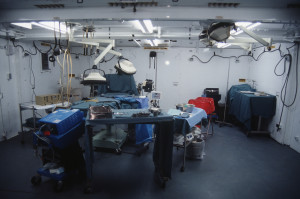 MILITARY MEDICINE - "HIGH LEVEL DISINFECTION" SOLUTIONS BY AREA:
1) MTF (Military Treatment Facility) and VA Hospitals
Patient Care Areas
Hospital Equipment
Operating Rooms
Public areas and Restrooms
Food Service Areas
2) Mobile Fleet and Field Hospitals / Battalion Aid Stations
Field Tents
Buildings
Vehicles
ISO Containers / CONEX Boxes
Medical Gear and Equipment
3) Naval Ships
Patient Care Areas
Operating Rooms
Crew Spaces
Passageways
Galley and Mess Area
----------------------------------------
BIOLOGICAL AND CHEMICAL WARFARE - AGENT DECONTAMINATION
Altapure has completed its initial testing with a novel and quick acting decontamination compound. The test results show promise for the ability of Altapure's technology to neutralize chemical and nerve agents.
Possible Applications:
Personnel Exposure Neutralization
Combat Equipment (Vehicles/ Weapons/ Aircraft)
Berthing and Common Areas
Hospital and Patient Care Areas
----------------------------------------
PANDEMIC & EPIDEMIC - OUTBREAK RESPONSE
The potential for a biological incident, viral outbreak, epidemic or pandemic event, continues to exist, whether man made or through natural causes.  Altapure can help your department, agency, or response team, quickly and efficaciously respond to these threats.
With a very low "D-Value" data for the gold standard medical grade spores of Geobacillus stearothermophilus of 2.3 – 2.6 D-Value (meaning a 90% kill within only 2.3 to 2.6 minutes of treatment), it won't take long to high level disinfect surfaces and equipment, including those with complex surface geometries, even in large process areas, and achieve clinically proven "No Growth" results on ALL exposed treated room surfaces.
Altapure's equipment can be used to high-level disinfect and decontaminate facilities, personnel, and equipment, such as, but not limited to:
Decontamination tents & equipment
Transportation (buses, ships, trains, aircraft)
Healthcare facilities and clinics
Triage tents
Housing and barracks facilities
Quarantine areas
Response equipment
Ambulances
----------------------------------------
Altapure AP-4 System offers many mission critical, and life critical, benefits:
Easily portable – compact & lightweight.
Clinically proven "No Growth" on ALL treated room surfaces for: Bacterial Spores, Virus, & Vegetative Bacteria.
Fastest treatment time.
Gas-Like Interaction / 3-D Contact With Complex Surface Geometries.
Safe - only 0.88 % H2O2 and 0.18 % PAA (Yes, the hydrogen peroxide is that low).
"Extremely thin film" deposition with sub-micron droplet performance.
Ability to control deposition thickness according to situational needs.
Multi Room Capable - Able to treat connected areas & rooms at same time.
System is easily scalable for large and small spaces.
Complete Coverage Accuracy (no human interaction).
Complete Coverage Reproducibility (no human interaction).
Fully automated & remotely controlled process.
Easily moved and setup by only one (1) individual.
Wireless control and data reporting to PC.
---
To learn more about Altapure's capabilities and technology please click here.
---
Click here to learn more about Altapure and the AP-4 ™.
---